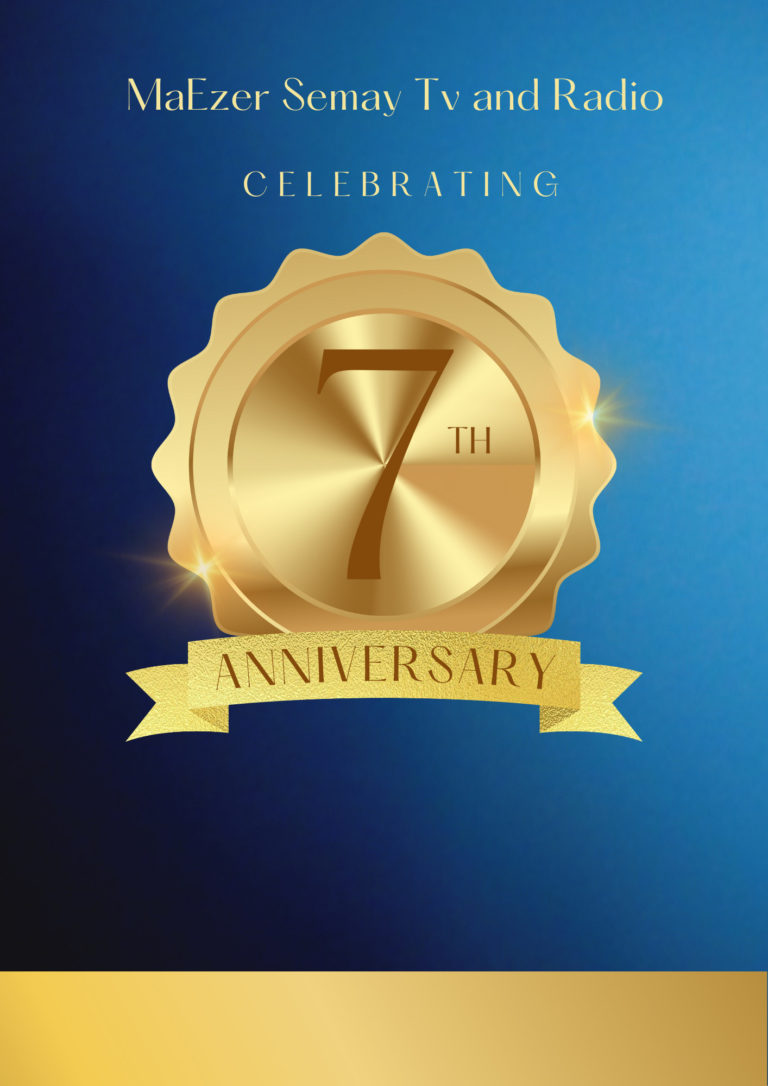 This month marks the joyous celebration of our 7th year of broadcasting MaEzer Semay TV live. Our primary mission has remained steadfast – to share the gospel with the Tigryga-speaking nations. The past seven years have brought both challenges and rewards, and we take pride in our humble yet fulfilling ministry. Throughout this time, we have touched the lives of many individuals, witnessing the transformative power of Christ through music and the word of God.
We are grateful for the support of those who have contributed to our channel, both through participation and funding. Your generosity has allowed us to reach even more people, spreading the message of hope and salvation. Countless individuals have experienced spiritual awakening, healing from ailments, and liberation from the bondage of darkness.
To those who have been part of this journey, we extend our heartfelt thanks. Your involvement has made a significant impact, and we pray that God's abundant blessings continue to shower upon you. For those inspired to join us in this mission, please reach out to us via email. Together, let us persist in sharing the Good News and bringing light to our people.
Wakes up the Christian in you.
The book of Acts declares that in latter times, God would pour out His Spirit, on both men and women, young and old, and that they in turn would become the history-makers, movers and shakers
We're passionate about creating music that encourages people to pursue a relationship with Jesus. Come worship with us this weekend, and listen now on your favorite digital music platform.